1. You Never Get Enough Sleep
Of course we hear all about how little sleep you get and in our glowing pregnancy days some of us even romanticize spending wonderful times up with our babies watching I love Lucy marathons at 2am. I actually remember that warm fantasy all back lit with warm light and snuggly soft. Fast forward three kids two jobs, a side gig , laundry, house work, a husband that didn't get less needy and well you get reality!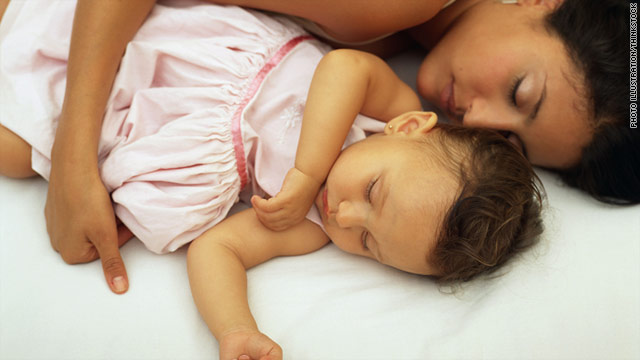 Image credit parenting.com
That warm fuzzy fantasy all but fades into a buzz of chaos filled days and nights where the mere sound of your baby waking is fallowed by a groan from you. You stumble out of bed, down the hall  half eyed and half effort try to get them back to sleep. Knowing each minute you are awake is another ounce of caffeine you will have to ingest tomorrow.
Of course there are those naps that you get to "sneak in" aka you accidentally fall asleep at 10am while getting your toddler to sit still long enough to watch a full episode of Elmo. Hey it counts!
2. Things Will Never Be Clean Again
No NEVER get use to it or go CRAZY! In my early parenting days I kept my house immaculate and just couldn't seem to understand how other mothers couldn't do it. Imagine my shock and dismay when  I realized I only had one child, no out of the home work, and a small house of course I could get it all done. I wasn't super mom I just didn't really have all that much to do.
It was a hard lesson to learn that sometimes the snuggles and mess are just more important than the dishes. Of Course this all sounds good on paper but I have to admit every time I invited anyone over and they saw my fingerprinted walls and messy toys I cringed. I felt like I wasn't a good mom or wife. They must be thinking eww every time they come over.
I won't pretend that I am OK with all the destruction that boys and dogs can do, but my daily prayer is "please Lord let me be ok with the mess, don't let it over take me." You see recently I have started to notice that I get so wrapped up in trying to make things the way I WANT them that I end up a crouchy old hag. I yell out at one of my boys every time I see a big mess they have made and very quickly moved on from. I feel like in our home I have the tendency to take the fun out of just about everything trying to be perfect for other people. But who is more important to be perfect for than your family?
This is Wyatt after he DESTROYED the back yard with mud!
So the #2 biggest thing that I am STILL learning is that it's ok to be messy and things will never be clean again EVER. That is ok and you just have to live with it, or at least find a happy medium with it. If they are able to run and play and be messy with out a care in the world you are doing a good job mom!
3 They Wont Be Little Forever
These words can bring you feelings of great saddness and great joy. Or in my case a little of both. For me this means that they won't be gross forever, they wont wine forever, they wont pee on the floor forever. But it also means that they wont need me forever, they wont want to snuggle forever, I wont be their favorite girl forever.
They have all outgrown the outfits they were wearing in this picture taken five months ago. They have all reached new milestones since this photo was taken and they are all at least 1″ taller. Man that happens fast!
So take it all in. Hold on to the great stuff because it is fleeting and it wont last. let go of the hard stuff knowing it wont last.
Mothering is hard, it's messy, it's not pretty at times. It is also the greatest reward and most fulfilling job you can ever have. So carry on moms carry on!
~Juggling Mama
One more point ….
It almost never goes how you planned it!
0